Welcome to Beck Auctions Inc. where every day the finest in antiques, artwork, jewelry, coins, and collectibles are handled and sold with the utmost care.
Founded by antique and art appraiser Clinton Beck, Beck Auctions has become known as the friendliest auction house in the west. Our company values are rooted deeply in offering the highest caliber of service and dedication to all of our customers. Our staff and appraisers are trained to work with clients of any budget and value. From securing payment to ensuring the transfer of ownership, we handle every step of the process professionally. We've also made certain to keep our facility secure so that you can shop with ease. Our customers are our number 1 priority and we strive to exceed expectations with every interaction. Experience the difference that comes with shopping at Beck Auctions today and give us a call to set up an appointment!
What makes Beck Auctions estate auctions so unique is their expert modern promotion and marketing strategies. Clinton Beck is known for getting top dollar for your items with his great descriptions and in-depth knowledge of historical artifacts. Clinton has been in the treasure business for over 35 years with his chain of antique and jewellery stores and is the largest antique dealer in Western Canada.
Clinton is a showman and experienced marketer that draws a crowd to every auction. Clinton has extensive experience in almost all areas of treasure including, Estates, Antiques, Art, Numismatic (Coin & Currency), Militaria, Recreational Vehicles, and Collectibles.
He has auctioned industrial equipment, vehicles, and properties. His experience as an entrepreneur gives him insight into business liquidations that no others can match.
He is known for being one of the friendliest people you will ever meet and always haveing a smile on his face.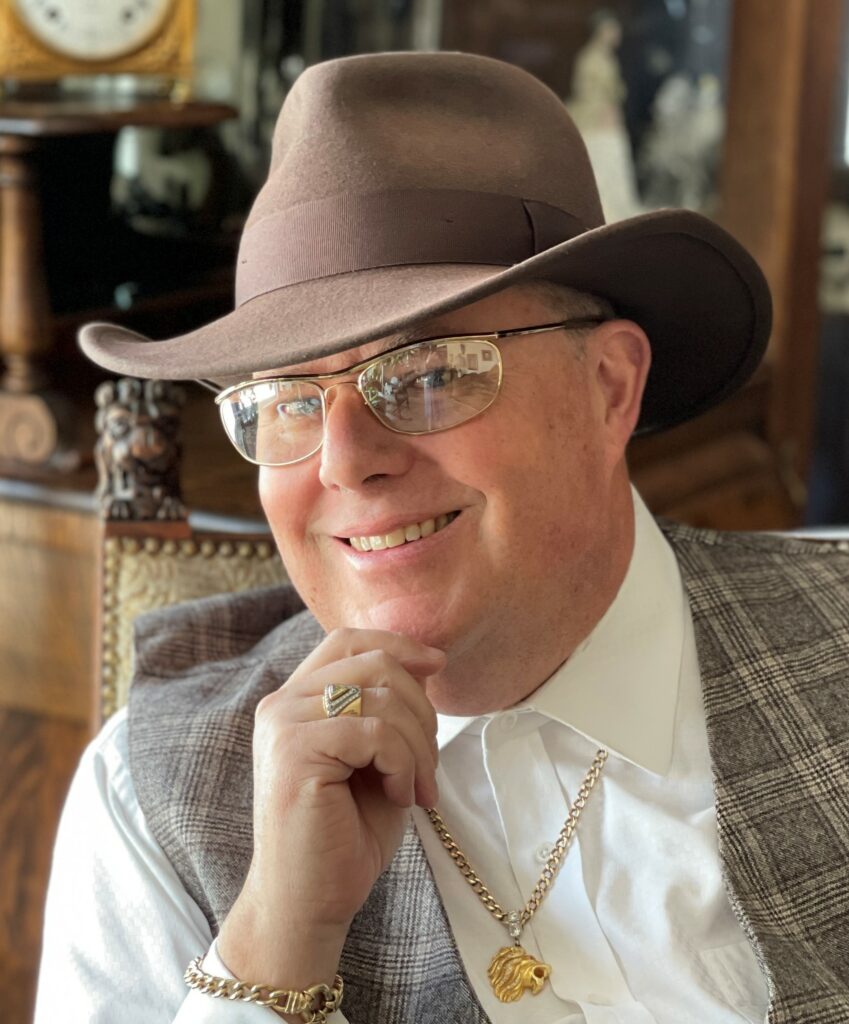 Clinton Beck CEO, Auctioneer Commissioner Of Oaths
Clinton has been in the treasure-hunting business for 35 years. Clinton is a member of the Alberta Auctioneers Association and a graduate Auctioneer from the Canadian Auctioneers College Of Canada.  
Clinton is President of the Wild Rose Antique Collectors Society, Member of The International Executive Association, and Edmonton Executive Association as well as the Military Collectors Club Of Canada and Edmonton Numismatic Society. He also sits on the board of several charitable organizations.
Owner Of Leduc Franchise
Auctioneer & Accredited Appraiser
Commissioner Of Oaths Province Of Alberta Canada
Kärin is a charismatic auctioneer, her outgoing and friendly personality brings consistent and significant value to auctions.  With over 35 years experience as an Interior Decorator and travelling to over 40 countries she has an exceptional eye for treasures and is an expert in Antiques, Art, Collectibles, Coins, Furniture & Jewellery.  All of Karin's Auctions are promoted to an extensive database which consists of thousands of Treasure Hunting Clients.
Kärin is the President of Leduc Beck Antiques & Jewellery, she is a member of the Leduc Chamber of Commerce and is an Accredited Appraiser & Member of the AB Auctioneer Association & graduated from the Canadian Auctioneer College of Canada.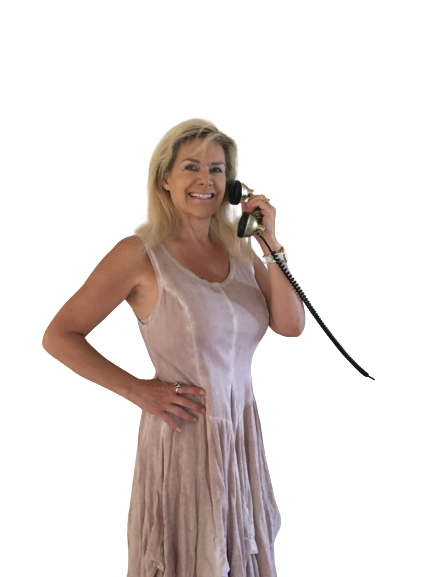 The Beck Auctions Experience
The Beck Auctions experience is like no other, every auction will have amazing treasures, sophisticated buyers and sellers all facilitated by the most entertaining auctioneers in the country!
Our dedicated team of auctions experts at Beck Auctions will; catalogue,  inventory, describe and photograph, your items in order to build a auction catalogue. You can have peace of mind knowing your consignment, large or small, will receive high volume exposure from sophisticated buyers not just in Edmonton but around the world.  
Our auctions are mobile
Our team of auctions experts can conduct an auction at any location. We can send our specialists to you, wherever you are. Whether you are selling a complete estate, downsizing, liquidating a business, reducing a collection or just making room, our mobile auction service is efficient and convenient. We reduce the risk of damage through transport and the burden or work load associated with these overwhelming tasks.  The bottom line is that it puts more money in the pockets of the consignee, our first priority.
Online Auctions
These auctions provide potential bidders & buyers more time to participate. Once an auction catalog goes live, bidding is typically open for two weeks allowing people ample time to view the items on their own time, from the comfort of their office, home or hotel room or wherever they may be.
When conducting an online auction at our facility we host a preview day, opening our doors to the public, allowing them to come and view any items of interest in person so that they can be confident when bidding. The same process is used for online auctions on location although we recommend a preview, it is entirely up to the host. The day following an online auction is "load out day"; if we are conducting an auction on location, we are happy to send our team to oversee the removal of items or if the host is able, they can manage this task themselves.
Online auctions can also provide many benefits for buyers. As a buyer you get the convenience of home shopping and bidding at your leisure. The process is simple and registration takes only minutes. Online auctions are the future of the auction industry and a must for any successful auction.
Don't Miss Any Auction Action Sign Up For Our Newsletter Now!