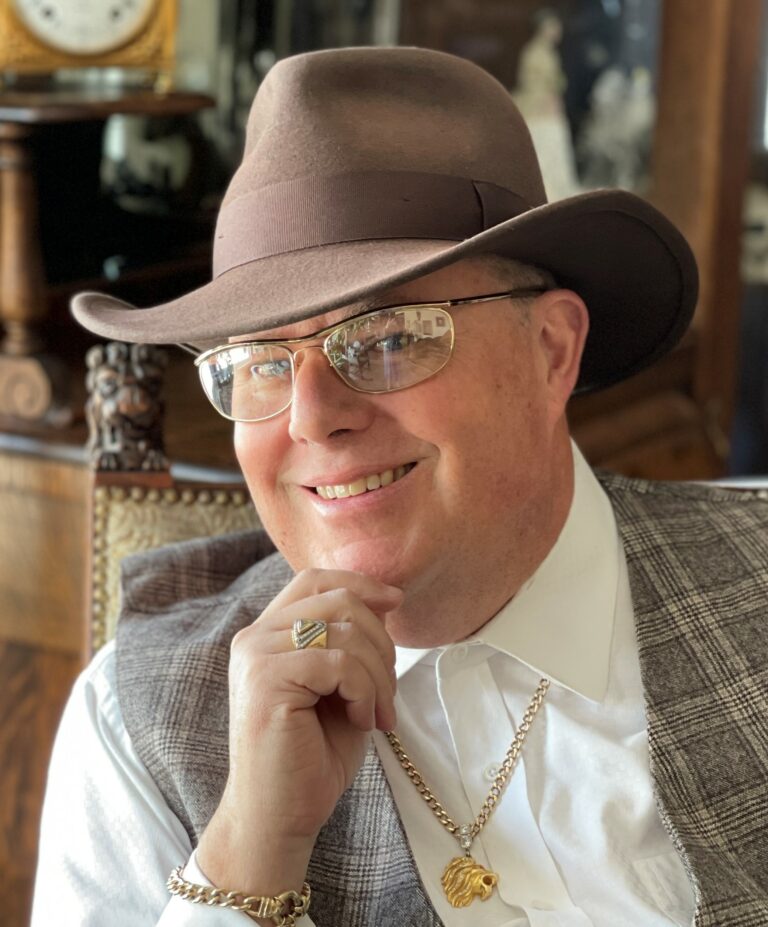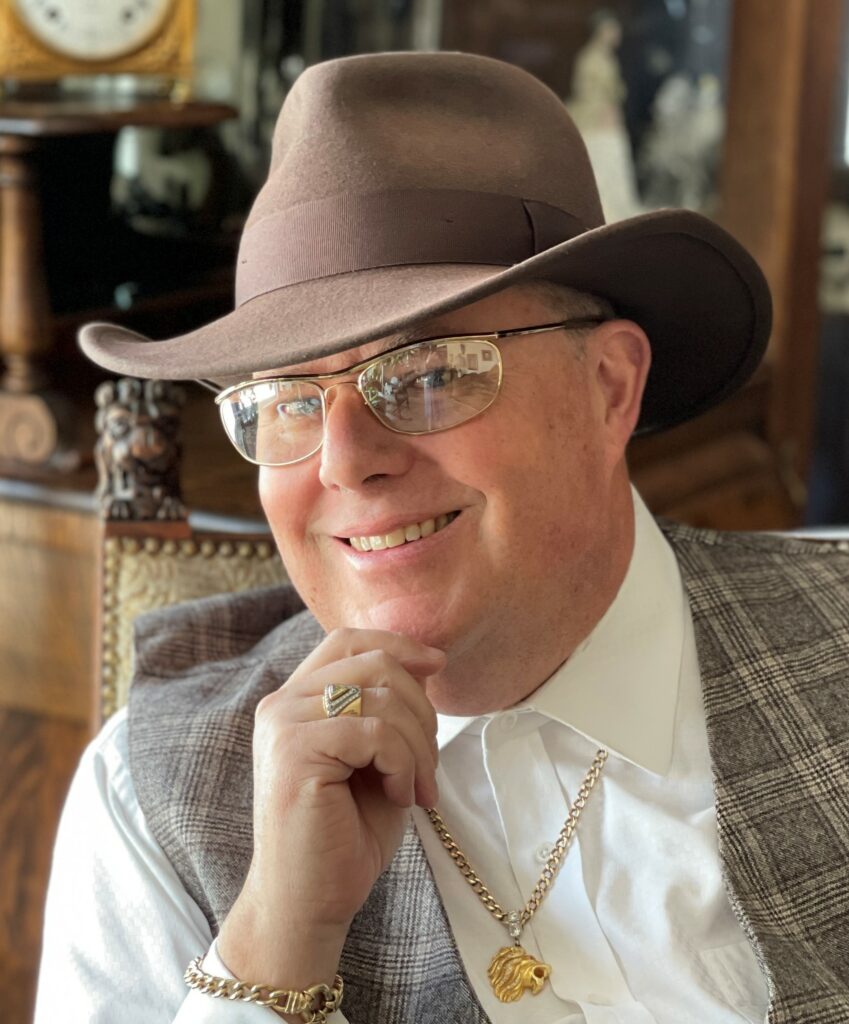 Clinton Beck Auctioneer / Appraiser
The Friendliest Auctioneer In Canada!
What Is An Estate Auction?
An estate auction is a type of public auction that is conducted in order to sell the assets of a deceased person. The auction is usually overseen by an executor of the estate and is typically held after the probate process has been completed. Estate auctions often include a wide range of items such as furniture, jewelry, collectibles, vehicles, and more. They provide an efficient and cost-effective way to liquidate a large number of high-value assets in a short period of time.
At Beck Estate Auctions our service is designed to help families with the daunting task of liquidating the entire contents of an estate.  Beck Auctions has an extensive database of customers and collectors from all over the world who are eager to bid on your items.  Customers use our exclusive bidding app on there phones or a computer to bid on the items.  The buyers bid higher and higher until when time runs out the items are sold to the highest bidder.  Almost all the items are sold in our estate auctions leaving the home empty and ready to sell.
There is no negotiating prices, there is no worry that you just gave away a priceless treasure.  Every item or lot is carefully photographed and then described by our professionals.  The auction is then marketed through our extensive network and database as well as on social media, radio our chain of antique stores and television.
Clinton Beck of Beck Auctions is a pioneer of the Auction world. With an incredible trajectory of sales since first establishing Beck Auctions and overall sales of over 10.5 million last year, Clinton Beck knows how to move treasures efficiently and for top dollar.
Upcoming Beck Estate Auctions
We Take Care Of Everything...
We are passionate about treasures.  We strive to get your collections into the hands of people that will love them.  We know how hard it is to say goodbye to objects that have brought joy to your family for years.  With Beck's, you will find our staff is both knowledgeable and friendly.  We are here to assist in every way possible to make this task smooth and simple.
Our experienced team of estate sales specialists have the knowledge, resources and experience to provide the best possible estate sale outcome. With our expertise in marketing, we are able to execute a smooth and successful estate sale process.
We understand the importance of carefully marketing estate auction sales and use a comprehensive mix of print, radio and online marketing strategies to maximize the potential of each sale. We are passionate about providing an exceptional customer experience and will work hard to ensure a successful outcome.
The Beck Auctions user friendly App is a revolutionary and makes bidding accessible, easy and fun. Beck Auctions has captured the younger generation with this technology. Thousands of customers now experience treasure hunting anywhere and any time.
We understand and use technology to the fullest. Beck Auctions is the future of the auction industry. Our user-friendly app is accessible – anytime and anywhere. Our app is free to use and can be easily downloaded on any smart phone device. You can find it in the Apple and Google Play store.
Clinton Beck & his team put the time into being connected.  From sitting on boards to attending international conferences, no one is more connected than Beck Auctions Inc.
President Wild Rose Antique Collectors Society 7 years.
Military Collectors Club Of Canada – Past Vice President
Edmonton & American Numismatic Society – Past Director
Edmonton Executive Association & International Executive Association – Past Director
Synergy Business Network – Member
Edmonton Business Association – Member
Auctioneers Association Of Alberta – Member
Canadian Jewellers Association & Canadian Gemological Association – Member
We Are Also The Fastest In The West
With our well trained team of experts, you can expect the process to take 4-6 weeks from start to finnish.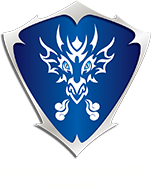 Founded by Clinton Beck, Dragon's Breath Security are experts in securing and protecting treasures of all kinds.  When other security companies could not protect his stores and employee's, Clinton took matters into his own hands and created the world famous defensive security company.
Sometimes estates need to be secured.  Dragons Breath Security offers temporay monthly security systems and cameras to protect estates when no one is living on the premises.  From security guards to monitoring  to defensive technologies, nothing protects like a Dragon.  These specialized systems give you the piece of mind to know all the treasures of an estate are secure until all matters are settled.
From lawn & garden care to snow removal, our estate services team will keep the estate looking ship shape until it is sold.  Our team can do scheduled visits making sure everything is in order and secure.
Once all the treasures are sold our move out cleaning crew will make your estate spick and span and ready for the realtor.  The Beck Estate Services package includes cleaning the countertops, bathrooms, kitchens, floors, and dusting. Dusting Ceiling Fans, Ledges, and Window Sills. Cleaning outside vents and Baseboards. Vacuuming and Steam Cleaning Carpets. Cleaning Inside Ovens, Empty fridge and Cabinets.  We service all types of estates from multi million dollar mansions to the most unusual hoarder situations.  We handle every situation with extreme care.
Sometimes real estate needs to be sold fast. Preasuring a realtor to sell a propery fast means dropping the price to get the deal done.
With Beck Auctions the price will be set with a reasonable starting bid and then sold to the highest bidder. The price only goes up and our extensive database of investors, developers and the general public will fight over your property.
It will be sold by a specific pre determined date. Commissions are comparable to a realor transaction.
Drop Off Items At The Beck Auction House
If you only have a few treasures to sell you can drop items off at our 3 acre auction house. We are open 7 days a week so just give us a call to schedule a drop off time and we will be waiting to help you unload. We have in house auctions running continually. Specialty auctions include,
Antiques, Art, Liquor, Historical Items, Jewellery, Coins, Vehicles, Equipment, Tools…. almost anything.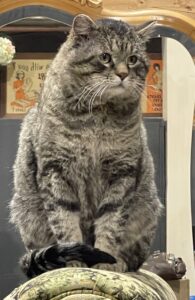 "Hot Rod" our mascot and friend has been living on the Beck Auctions compound for 6 years.  He was abandoned on the side of the highway as a baby.  He came with the property when we purchased it.  He now gets the best food, a warm bed, baths, vet checks and lots of pats from staff and customers.  He is living his best life.
We Are The Friendliest Auction House In The West!
What truly makes Beck Auctions the greatest Auction house in
Alberta is our incredible team.
We have a staff of over 40 staff, each offering a unique set of knowledge and skills. Our staff are efficient and hard working. Not onlydo they complete estate auctions in record time in any conditions, but they offer an extensive knowledge as treasure.
We employ graphic designers, social media experts, marketing and communications experts, designers, photographers,videographer and editor and organizational coaches.
The best value our staff add is their exceptional customer service. Our staff have a 5 Star google rating, and an excellent rapport with our clients. From the moment a call is received until the final cheque is handed off, our clients are elated. Thanks to our amazing team, Beck Auctions have revitalized an indstry by providing a best-in-class customer experience.
Beck Auctions will ensure that your estate is handled with absolute professionalism and efficiency. We are experts at re-homing treasure. We
understand the difficulties of parting with a loved one's estate and can handle
the sensitive needs of each individual client, in the most efficient and friendly manner.
Video's Are For Entertainment Only - All Sold As Is / Where Is